| | |
| --- | --- |
| ← Previous Photo | Next Photo → |
Sierra Nevada Hoisting Works
Date of photo: Late 1870s
Photographer: Carleton Watkins
Available Sizes: 800x533 | 1024x682 | 2048x1365 | 3000x2000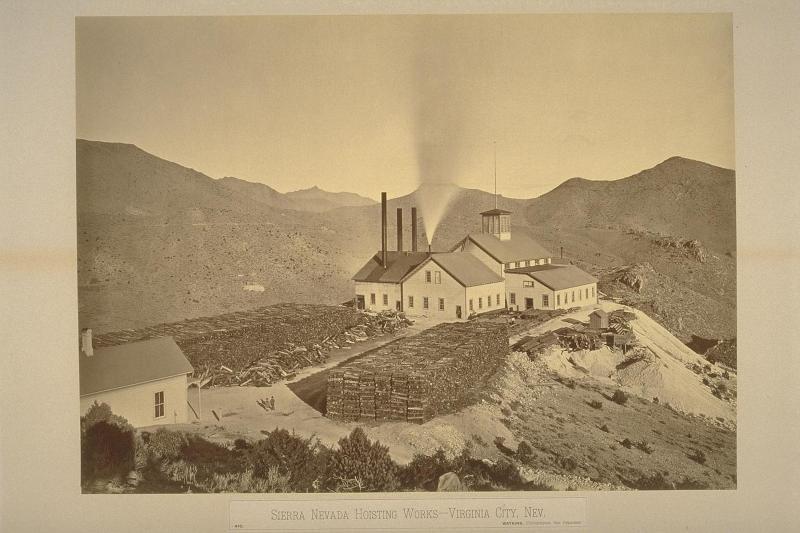 Hearst Mining Collection of Views by C. E. Watkins, 1871-1876
The Sierra Nevada Hoisting Works in Virginia City.
Actions
⇓ Download This Photo
⇓ Embed This Photo
Date Uploaded: January 5, 2008
Source: California Digital Library
Source URL: http://content.cdlib.org/ark:/13030/tf2x0nb2jj/
Source Caption: Sierra Nevada Hoisting Works - Virginia City, Nevada Collection: Hearst Mining Collection of Views by C. E. Watkins Contributing Institution: The Bancroft Library. University of California, Berkeley.