| | |
| --- | --- |
| ← Previous Photo | Next Photo → |
Virginia City, 1866
Date of photo: 1866
Photographer: Lawrence & Houseworth
Source: Library of Congress Prints and Photographs
Available Sizes: 789x800 | 1010x1024 | 1515x1536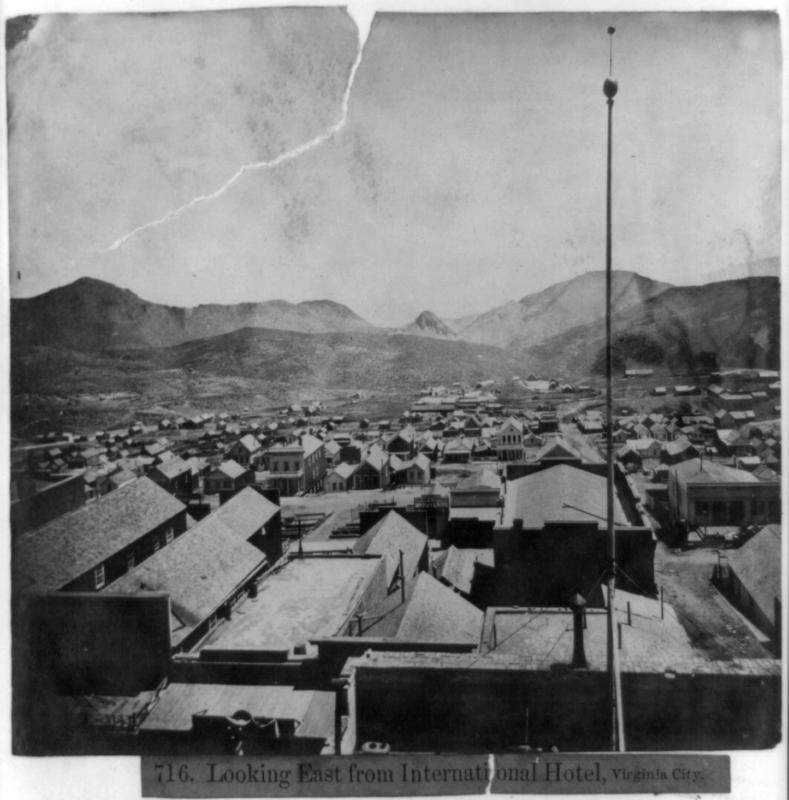 This view looks east across C Street in Virginia City, and down towards Six Mile Canyon. It was photographed in 1866 from up high on the International Hotel (seen here). In 1875, most everything seen here burned to the ground.
This is #716 in the Lawrence & Houseworth Collection.
Actions
⇓ Download This Photo
⇓ Embed This Photo
Date Uploaded: January 4, 2008
Permanent Link: http://wnhpc.com/details/loc3a15416u
Source: Library of Congress Prints and Photographs
Source URL: http://hdl.loc.gov/loc.pnp/cph.3a15416
Source Caption: Looking east from International Hotel, Virginia City The Library holds only one photo from a pair published as a stereographic view. Gems of California scenery, no. 716. LOT subdivision subject: Virginia City, Nevada. This record contains unverified old data from caption card.