| | |
| --- | --- |
| ← Previous Photo | Next Photo → |
Carson City's White House Hotel
Date of photo: Late 1960s
Photographer: Unknown
Source: Flickr
Available Sizes: 800x581 | 1024x743 | 2048x1487 | 3000x2179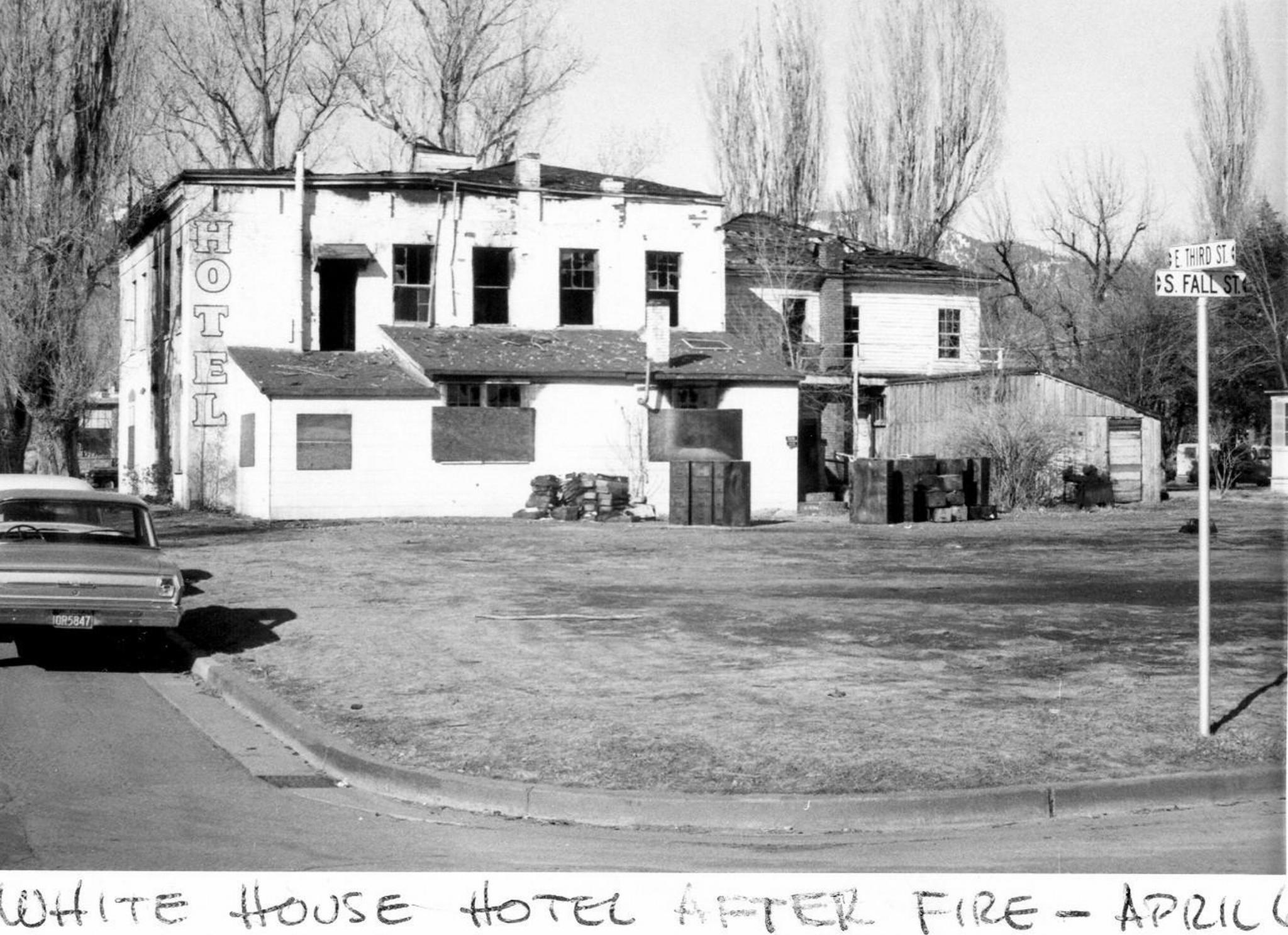 The White House Hotel stood in Carson City just a couple of blocks south of the state Capitol. It was located at Third and Plaza; this view is from the back at Third and Fall. The caption says "after fire" and the hotel looks like it was damaged by a fire. Soon after this picture was taken the hotel and everything on the surrounding blocks was demolished for construction of the new state Legislature building. This site now is part of the Capitol Plaza, a grassy area crisscrossed with paved pathways.
Actions
⇓ Download This Photo
⇓ Embed This Photo
Date Uploaded: March 19, 2009
Permanent Link: http://wnhpc.com/details/flickr3367113008
Contributor: BBkld (via Flickr)
Source: Flickr
Source URL: http://www.flickr.com/photos/bbkld/3367113008
Source Caption: Probably around the very late 1960s or early 1970s, just before the area was razed so to build the Capital Plaza in downtown Carson City (could the inscript be saying "April 69"?). The car on the left has one of the well-known "Nevada 1969" blue license plates and the "O" indicate the owner registered it in what was then Ormsby County. Courtesy of the Nevada State Library and Archives.