| | |
| --- | --- |
| ← Previous Photo | Next Photo → |
Hurley's Cottage
Photographer: Unknown
Available Sizes: 800x489 | 1024x627 | 1633x1000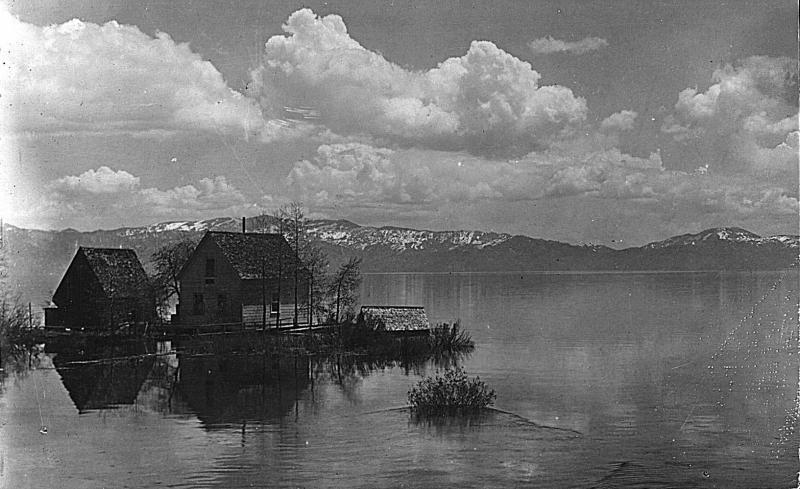 Hurley's Cottage, located on a spit of land in Tahoe City. This was on the north bank of where the Truckee River leaves Lake Tahoe.
Actions
⇓ Download This Photo
⇓ Embed This Photo
Date Uploaded: April 11, 2018
Source: Facebook: Carol Van Etten
Source URL: https://www.facebook.com/photo.php?fbid=921828431312084&set=p.921828431312084&type=3&theater
Source Caption: I'm almost sure that the building in your photo is the same one shown on the left side of this North Lake Tahoe Historical Society photo, prior to the establishment of Cohn's basketry, turned 90 degrees or so from the NLTHS photo. Note lean-to porch at corner of building in your photo, also in NLTHS photo.