| | |
| --- | --- |
| ← Previous Photo | Next Photo → |
S.S. Tahoe at the Pier
Photographer: Unknown
Available Sizes: 800x610 | 990x756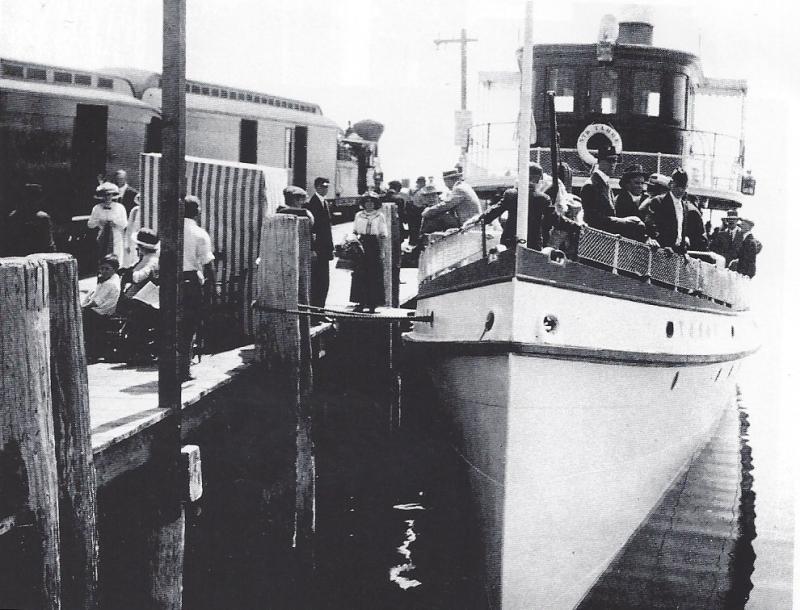 The steamer S.S. Tahoe is tied up alongside the Tahoe Tavern Pier in Tahoe City, while a Lake Tahoe Railway and Transportation Company train sits on the pier.
Actions
⇓ Download This Photo
⇓ Embed This Photo
Date Uploaded: January 6, 2017
Source: Facebook: Stephen Gennerich
Source URL: https://www.facebook.com/photo.php?fbid=613414142064869&set=gm.211433702397741&type=1
Source Caption: She was adorned with the finest brass and mahogany. Her elegance could carry up to 200 passengers and she traveled at 20 knots known as the "queen of the lake". She had Moroccan leather upholstery and fine Belgian carpets. In service for close to 40 years delivering mail, passengers and goods around the lake.