| | |
| --- | --- |
| ← Previous Photo | Next Photo → |
Reno City Hall
Date of photo: 1908
Photographer: Unknown
Source: Facebook: Steve Frady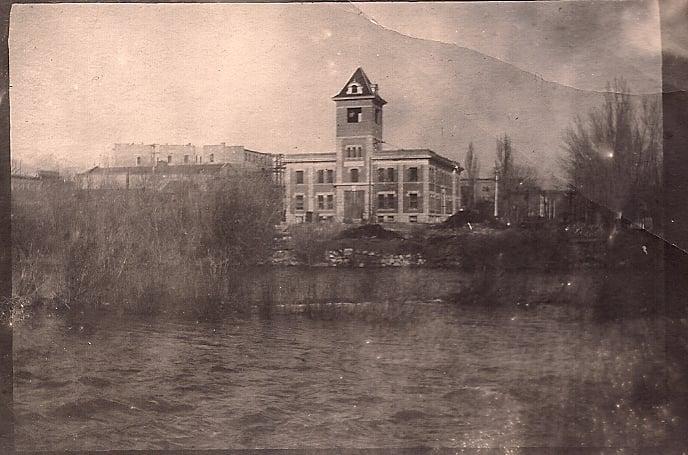 The original Reno City Hall was this building with an impressive clock tower at the northwest corner of First and Center streets in downtown Reno. It was built in 1906 and demolished in 1964 when a new City Hall was built a few blocks away across the river. In this early photo it seems the clock still hadn't been installed.
Actions
⇓ Download This Photo
⇓ Embed This Photo
Date Uploaded: February 26, 2022
Permanent Link: http://wnhpc.com/details/fb3113695295573874
Contributor: Steve Frady on Facebook
Source: Facebook: Steve Frady
Source URL: https://www.facebook.com/photo/?fbid=3113695295573874&set=gm.4925408067524620
Source Caption: Reno's first City Hall, circa 1908, on the southwest corner of Center and First (originally known as Front) Streets, photographed from the south side of the Truckee River. Construction started in 1906 and cost about $50,000 to build. The two-story brick building, with its distinctive clock tower, had served the city well for decades, but being fully surrounded by other buildings, it offered no potential for expansion for needed office space. The city made a decisive move in March of 1961 when it announced that the parcel housing the old City Hall had been sold for a considerable sum to First National Bank. The old city hall was torn down in 1964-65, and a new city hall (now the Children's Museum) built a few blocks away on Center Street. In 2004 the City of Reno purchased the Cal Neva office building to convert it into the present city hall at First and Virginia Streets, ironically, on a site in this photo just left of the first city hall.