| | |
| --- | --- |
| ← Previous Photo | Next Photo → |
VW at the Mobil Gas
Date of photo: 1970s
Photographer: Unknown
Source: Facebook
Available Sizes: 800x597 | 960x717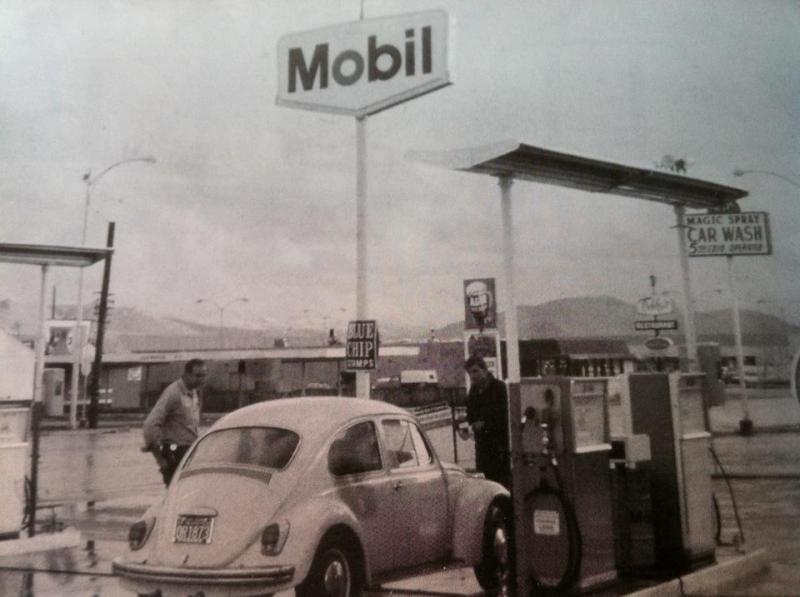 This Mobil Gas station was located at 9th and Carson. Currently this spot is part of the parking lot for the Carson Station Casino (formerly the Mother Lode). In the background on the left you can see the A&W Restaurant, and on the right the restaurant that was most recently called the Station Grill, and at one point was named George's. I can't quite make out the sign. Does anyone know what it was called?
On the far right, the Magic Spray Car Wash sits where Carson Station is now.
The VW getting gas has a "blue plate" license plate, which were issued from 1969 to 1982. The gas station is offering Blue Chip Stamps.
Actions
⇓ Download This Photo
⇓ Embed This Photo