| | |
| --- | --- |
| ← Previous Photo | Next Photo → |
Nevada Day Parade
Date of photo: October 31, 1939
Photographer: Unknown
Available Sizes: 646x800 | 827x1024 | 1655x2048 | 2021x2500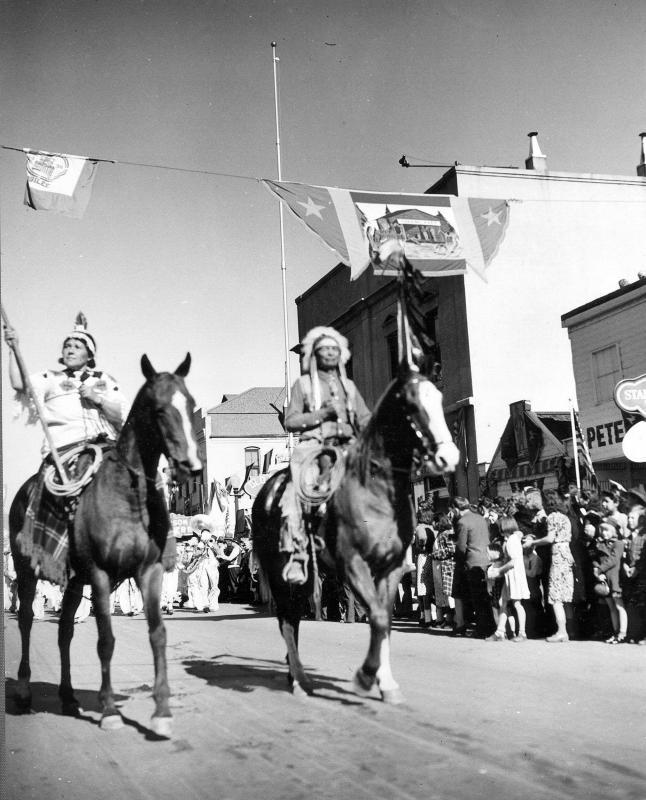 A pair in traditional native dress ride horses down Carson Street during Nevada Day, probably in 1939. Behind them is the block that now houses the Carson Nugget.
Actions
⇓ Download This Photo
⇓ Embed This Photo
Date Uploaded: November 1, 2009
Source: Flickr
Source URL: http://www.flickr.com/photos/bbkld/4063869065
Source Caption: Nevada Day Parade through Carson City, Nevada. Probably from the John Nulty Collection at the Nevada State Library and Archives.