| | |
| --- | --- |
| ← Previous Photo | Next Photo → |
John Wayne in Carson
Date of photo: 1976
Photographer: Gladys Brister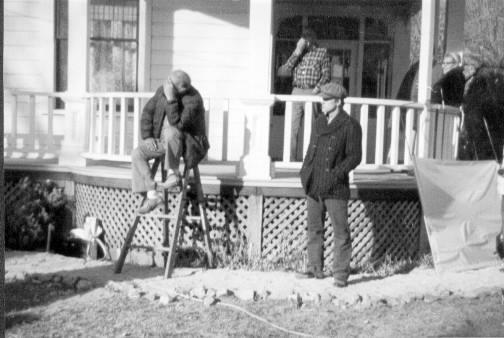 A still from the filming of "The Shootist" in Carson City, starring John Wayne. Filming was done at the Krebs-Peterson House at 500 N. Mountain Street.
Actions
⇓ Download This Photo
⇓ Embed This Photo
Date Uploaded: January 19, 2019
Source: Facebook: Carson City Pix
Source URL: https://www.facebook.com/carsoncitypix/photos/a.715800535142094/1038574709531340/?type=3
Source Caption: Flashback Friday!! Check out these cool pix from the filming of The Shootist in 1976 starring John Wayne, Lauren Bacall, Ron Howard, and Jimmy Stewart. Photos were taken by Gladys Brister, who was with the Carson City Sheriff's Department at the time and worked on security for the film!!