| | |
| --- | --- |
| ← Previous Photo | Next Photo → |
Episcopal Church, Virginia City
Date of photo: Late 1870s
Photographer: Carleton Watkins
Source: California Digital Library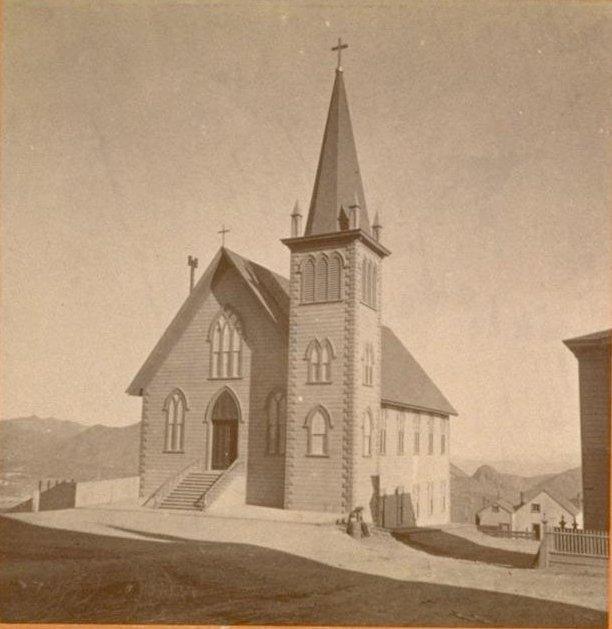 This is a Carleton Watkins view of St. Paul's Episcopal Church in Virginia City. This is one piece of a stereo pair.
Actions
⇓ Download This Photo
⇓ Embed This Photo
Date Uploaded: January 12, 2008
Permanent Link: http://wnhpc.com/details/watkins4183
Source: California Digital Library
Source URL: http://content.cdlib.org/ark:/13030/tf267nb5b9/
Source Caption: Title: Episcopal Church, Virginia City, Nev. -- Photographer: [Watkins] -- Photographer's Number: 4183 -- Place of Publication: San Francisco. -- Photographer's Series: Watkins' New Series. Collection: Stereographs of the West from The Bancroft Library Pictorial Collection, Watkins, Carleton - 92 stereographs Contributing Institution: The Bancroft Library. University of California, Berkeley.