| | |
| --- | --- |
| ← Previous Photo | Next Photo → |
Carson Nugget
Date of photo: 1970s
Photographer: Unknown
Available Sizes: 800x556 | 1024x712 | 2048x1424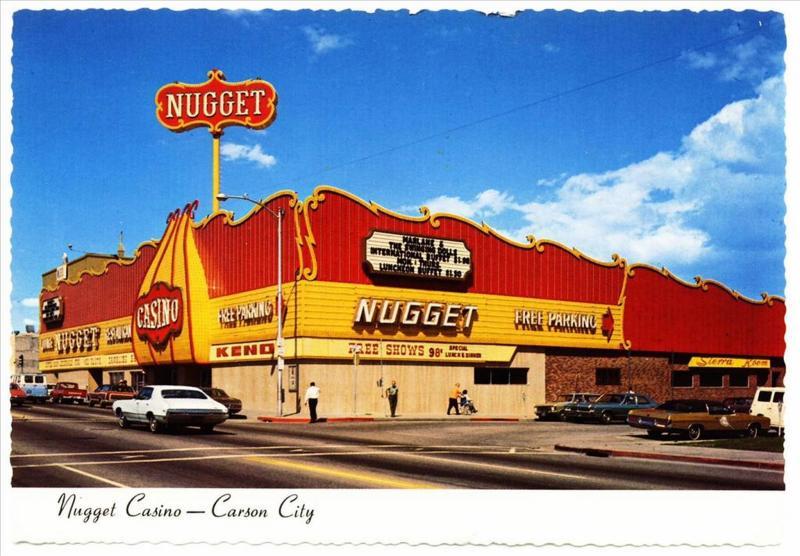 Here is the Carson Nugget during its wild flaming days. For a time this garish red and yellow facade met motorists driving through downtown. A later renovation removed all this facade for what is there now, as well as extending the casino towards the camera and taking over Spear Street.
The marquee says
Marlane and the Swinging Dolls.
International Buffet $1.98
Mon & Thurs
Luncheon Buffet $1.98
Below it says
Free Shows. 98 cent special lunch and dinner.
Actions
⇓ Download This Photo
⇓ Embed This Photo