| | |
| --- | --- |
| ← Previous Photo | Next Photo → |
KPTL Radio
Date of photo: 1960s
Photographer: Unknown
Source: Nextdoor.com
Available Sizes: 800x607 | 1024x777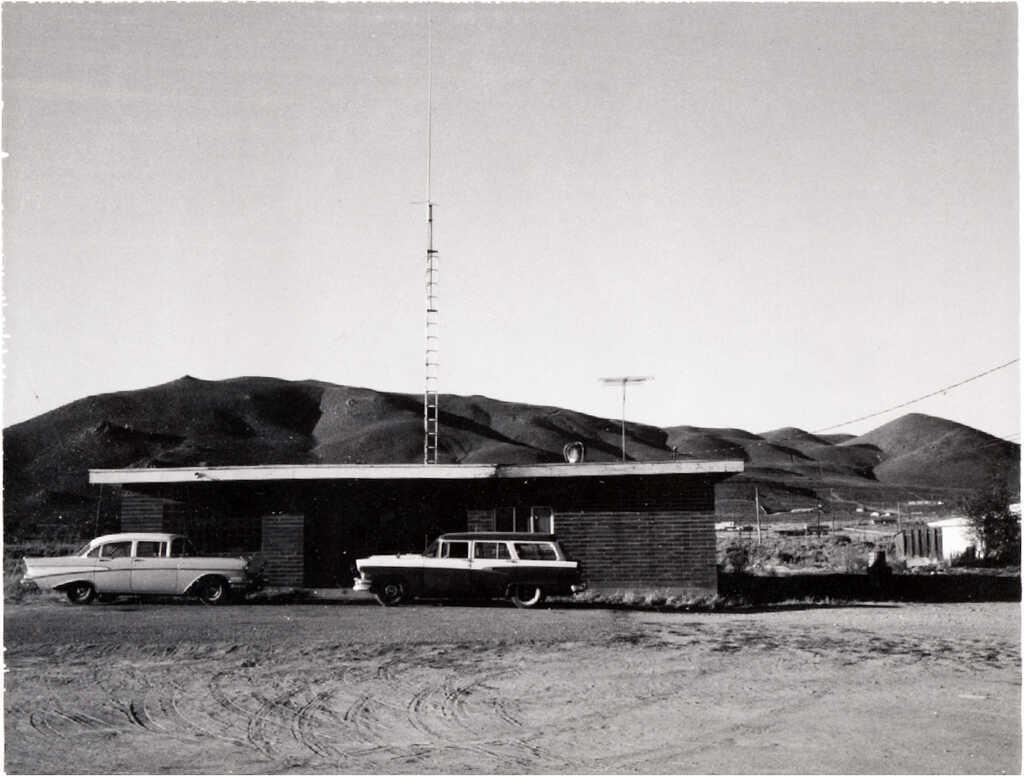 The KPTL radio station building on Hot Springs Road in Carson City. This was located about where Pine Lane is today, just south of where Hot Springs meets Roop.
Actions
⇓ Download This Photo
⇓ Embed This Photo
Date Uploaded: June 2, 2022
Permanent Link: http://wnhpc.com/details/photo1349
Source: Nextdoor.com
Source URL: https://nextdoor.com/p/Gpq7McMLzScp
Source Caption: KPTL, probably about 1964 on Hot Springs road. My brother asked me about where this building was in relation to the present. Building was located where apartments are now on Pine Lane off of Hot Springs Road. Back then (late 1960s) there was an open field behind my house all the way to Arrowhead Drive and KPTL was about a hundred yards from my back fence.