| | |
| --- | --- |
| ← Previous Photo | Next Photo → |
Washoe Bar
Date of photo: 1947
Photographer: Unknown
Available Sizes: 800x561 | 1024x718 | 2048x1436 | 2999x2104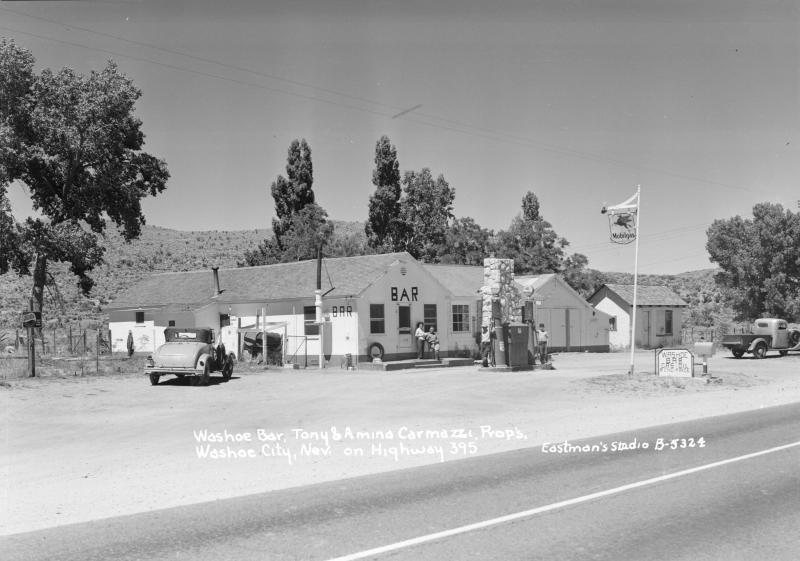 The Washoe Bar, on the side of Highway 395 in Washoe City. The bar had two Mobilgas pumps. Tony and Amina Carmazzi were the proprietors.
Actions
⇓ Download This Photo
⇓ Embed This Photo
Date Uploaded: May 8, 2019
Source: UC Davis Library
Source URL: https://digital.ucdavis.edu/collection/eastman/B-5/B-5324
Source Caption: Bar alongside road with stone chimney, people standing near gasoline pumps, a large Mobilgas sign in front of the pumps with sign reading "Washoe Bar Gas and Oil Reno-Price," and a pickup truck and an automobile parked on roadside.