| | |
| --- | --- |
| ← Previous Photo | Next Photo → |
Sparks Air Park
Date of photo: 1940s-50s
Photographer: Unknown
Source: Sparks Museum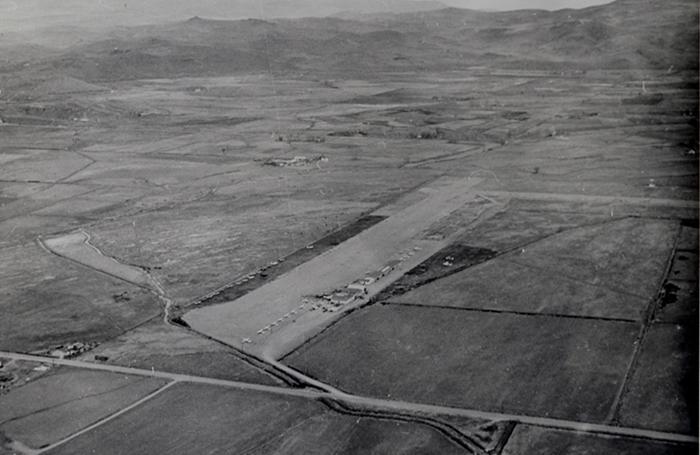 The Sparks Air Park was an airport on the outskirts of Sparks. The road running across the bottom of the photo is the Pyramid Highway. Eventually the city grew and the airport was closed and built over. The area with the hangars is now the Greenbrae shopping center; some of the hangars still exist as shops.
Actions
⇓ Download This Photo
⇓ Embed This Photo
Date Uploaded: December 12, 2018
Permanent Link: http://wnhpc.com/details/photo0518
Source: Sparks Museum
Source URL: http://sparksmuseum.org/nevada-aviation-history/
Source Caption: In 1946, Harry Shriver built an airport in Sparks since light aircraft were banned from Hubbard Field due to high liability fees. The airport was named Sparks Air Park. In this photo, Pyramid Way is at the bottom. In 1958 Greenbrae Shopping Center was built on the land. The hangars nearest the road in the above photo are still in use as Shelly's Hardware and other businesses.