| | |
| --- | --- |
| ← Previous Photo | Next Photo → |
Washoe City Cabin
Date of photo: 1940s
Photographer: Unknown
Source: WashoeValley.org
Available Sizes: 800x594 | 1024x761 | 1379x1025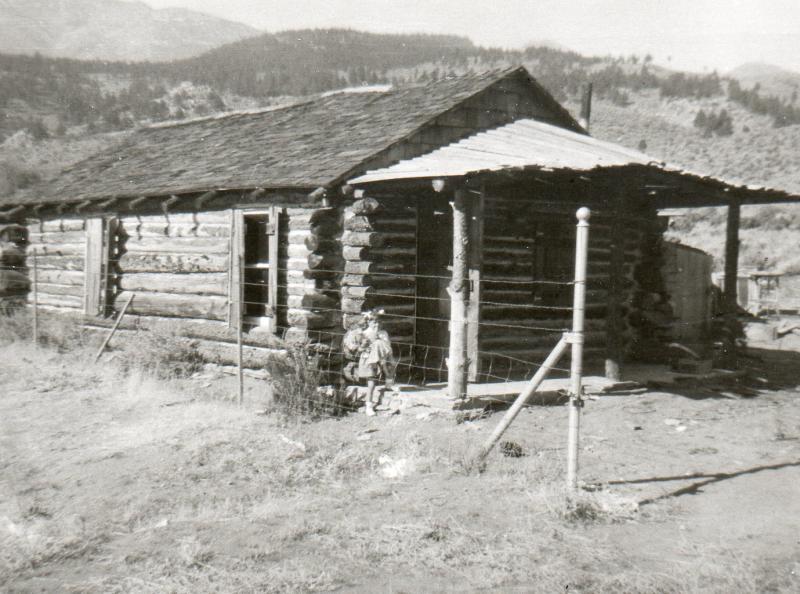 The log cabin in Washoe City was not a pioneer cabin, it was built in the first half of the 20th century as a movie set. This photo is from when it was fairly new and looks like it's being used as a residence.
Actions
⇓ Download This Photo
⇓ Embed This Photo
Date Uploaded: January 9, 2017
Permanent Link: http://wnhpc.com/details/photo0415
Source: WashoeValley.org
Source URL: http://washoevalley.org/archives/1456
Source Caption: Last week I was contacted by Rhonda G. Wait who has some family photos of the cabin. These photos taken circa 1944-45 seem to show that someone actually lived in the cabin at some point. There is an addition built on, a different overhang on the porch, curtains and a driveway gate.