| | |
| --- | --- |
| ← Previous Photo | Next Photo → |
Ormsby House Construction
Date of photo: Jan. 27, 1972
Photographer: Art German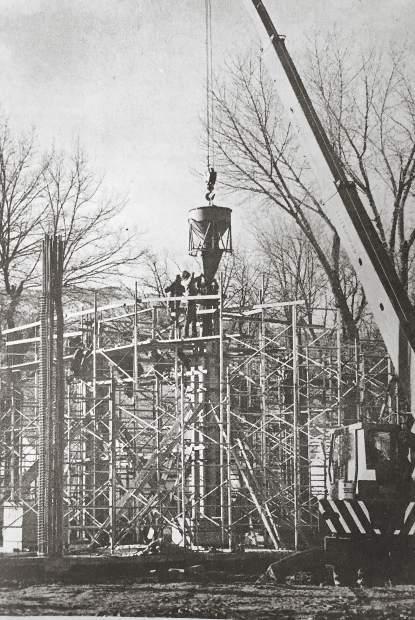 Construction on the new Ormsby House in 1972.
Actions
⇓ Download This Photo
⇓ Embed This Photo
Date Uploaded: January 8, 2016
Source: Nevada Appeal
Source URL: http://www.nevadaappeal.com/news/19862492-113/nevada-appeal-at-150-jan-27-1972-work
Source Caption: A break in the winter weather gave workmen a chance to pour the concrete for foundations at the Carson Street work site where the new Ormsby House is going up. Despite severe winter weather, spokesmen for the $7.5 million facility state work is progressing on schedule and a summer 1972 opening is on tap.