| | |
| --- | --- |
| ← Previous Photo | Next Photo → |
Pump at Union Mine
Photographer: Unknown
Source: Nevada Appeal, January 2, 2010
Available Sizes: 800x541 | 1024x692 | 1600x1082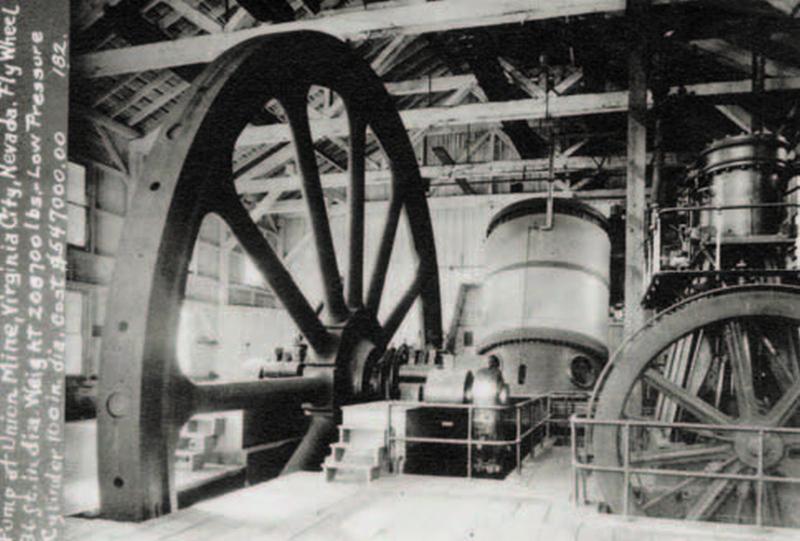 Detail of a Cornish pump at the Union Mine in Virginia City. These pumps kept the mines dry as excavation reached the lower levels of the Comstock.
"Pump at Union Mine, Virginia City, Nevada. Flywheel
36 ft in dia. Weight 208700 lbs.- Low pressure
Cylinder 100 in dia. Cost $547000.00"
Actions
⇓ Download This Photo
⇓ Embed This Photo