| | |
| --- | --- |
| ← Previous Photo | Next Photo → |
Teddy Roosevelt
Date of photo: May 19, 1903
Photographer: Unknown
Source: Nevada Appeal, August 16, 2008
Available Sizes: 800x553 | 1024x708 | 2048x1416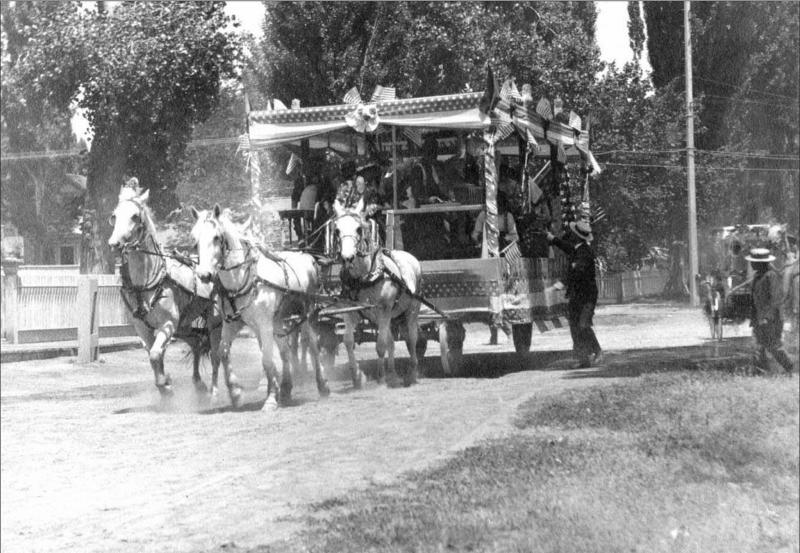 President Theodore Roosevelt visited Carson City on May 19, 1903. This ceremonial carriage was part of the celebration in the capital city.
Actions
⇓ Download This Photo
⇓ Embed This Photo
Date Uploaded: August 23, 2008
Permanent Link: http://wnhpc.com/details/photo0018
Source: Nevada Appeal, August 16, 2008
Source Caption: The carriage carrying President Theodore Roosevelt into Carson City. Roosevelt visited Carson on May 19, 1903.