| | |
| --- | --- |
| ← Previous Photo | Next Photo → |
Ormsby House Flyer
Date of photo: 1972
Photographer: Unknown
Source: Nevada Appeal
Available Sizes: 577x800 | 738x1024 | 1200x1663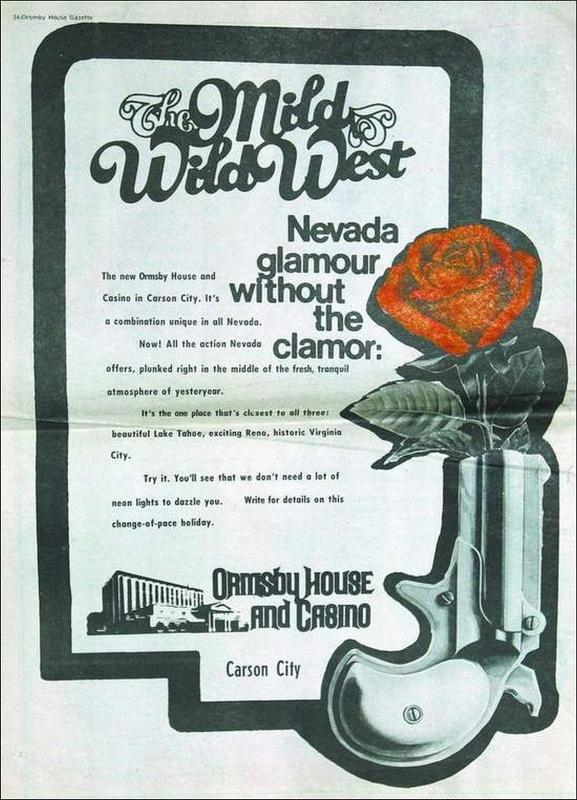 This flyer advertising the Ormsby House is from 1972, the year the hotel-casino opened. It features prominetly the rose-in-gun logo, and the slogan "The Mild Wild West". The text reads:
Nevada glamour without the clamor:
The new Ormsby House and Casino in Carson City. It's a combination unique in all Nevada.
Now! All the action Nevada offers, plunked right in the middle of the fresh, tranquil atmosphere of yesteryear.
It's the one place that's closest to all three: beautiful Lake Tahoe, exciting Reno, historic Virginia City.
Try it. You'll see that we don't need a lot of neon lights to dazzle you. Write for details on this change-of-pace holiday.
Actions
⇓ Download This Photo
⇓ Embed This Photo