| | |
| --- | --- |
| ← Previous Photo | Next Photo → |
Old Post Office
Date of photo: 1900
Photographer: J.M. Johnson
Source: www.visitcarsoncity.com
Available Sizes: 800x618 | 1024x791 | 2048x1583 | 2152x1664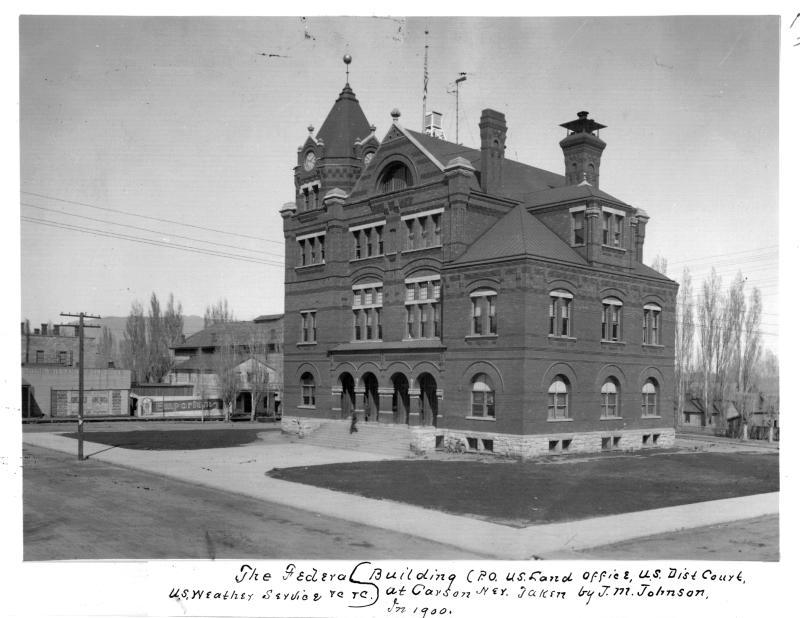 This is the Carson City Federal Building on Carson Street, which housed the post office until 1970. Today it is named the Paul Laxalt Building. The caption reads:
The Federal Building (P.O., U.S. Land Office, U.S. Dist Court, U.S. Weather Service) at Carson Nev. Taken by J.M. Johnson in 1900.
In the back along Spear Street we see a sign for the Emporium, the Excelsior Hotel, and the Carson Opera House.
Actions
⇓ Download This Photo
⇓ Embed This Photo