| | |
| --- | --- |
| ← Previous Photo | Next Photo → |
King Street, Looking West
Photographer: Unknown
Source: www.visitcarsoncity.com
Available Sizes: 800x505 | 1024x646 | 2048x1293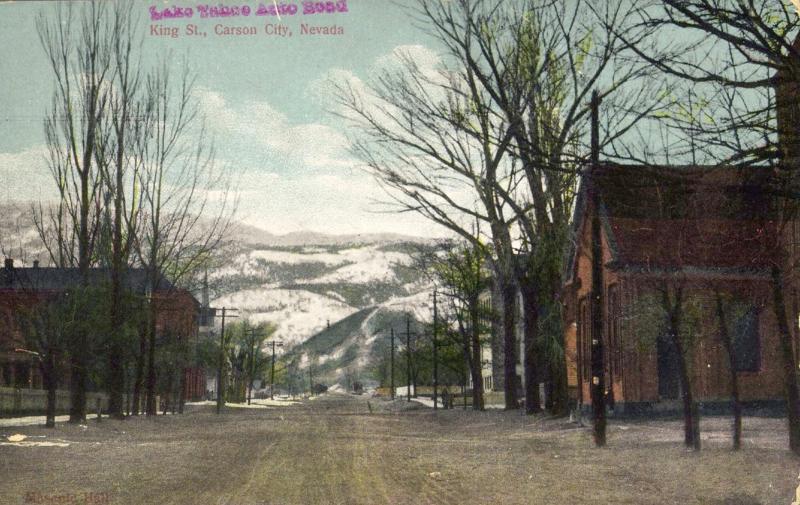 This early 20th century colorized postcard looks west up King Street from Curry. On the right is the First Presbyterian Church, here painted orange through the imagination of the artist. Hiding behind it, barely visible, is the stone Central School at the corner of King and Division.
On the left side of the street, disguised behind the trees, is the bulk of the Carson Brewery, and behind that you can see the spire of the St. Teresa's Catholic Church.
King Street continues out of town, heading towards Kings Canyon where it turns into the road to Lake Tahoe.
Actions
⇓ Download This Photo
⇓ Embed This Photo