| | |
| --- | --- |
| ← Previous Photo | Next Photo → |
Virginia City, 1866
Date of photo: 1866
Photographer: Lawrence & Houseworth
Source: Library of Congress Prints and Photographs
Available Sizes: 800x764 | 1024x978 | 1536x1468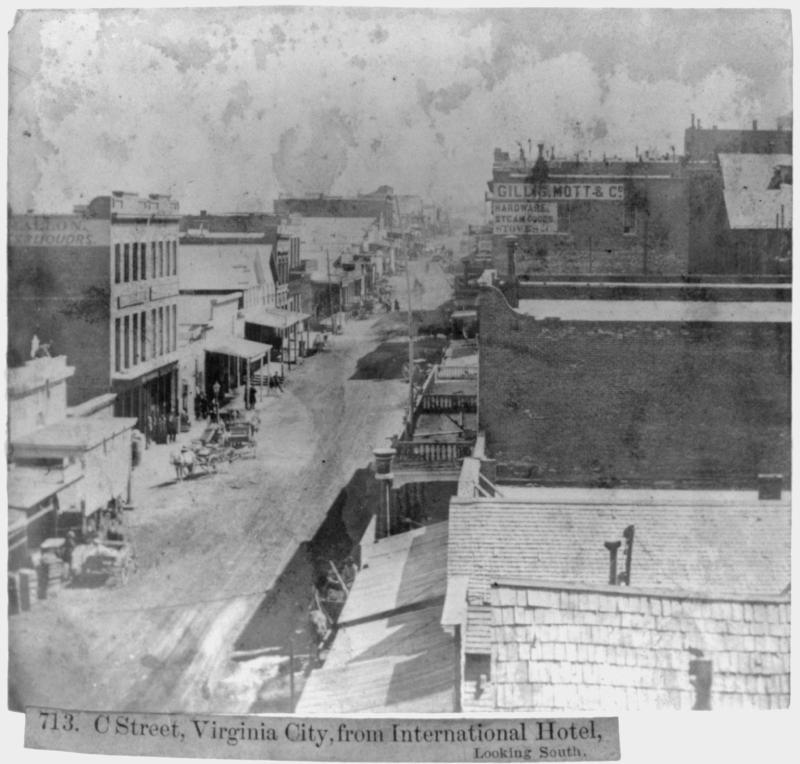 This view looks south on C Street in Virginia City, in 1866. It was photographed from up high on the International Hotel (seen here). In 1875, everything seen here burned to the ground.
This is #713 in the Lawrence & Houseworth Collection.
Actions
⇓ Download This Photo
⇓ Embed This Photo
Date Uploaded: January 4, 2008
Permanent Link: http://wnhpc.com/details/loc3a27943u
Source: Library of Congress Prints and Photographs
Source URL: http://hdl.loc.gov/loc.pnp/cph.3a27943
Source Caption: C Street, Virginia City, from International Hotel, looking South The Library holds only one photo from a pair published as a stereographic view. Gems of California scenery, no. 713. LOT subdivision subject: Virginia City, Nevada. This record contains unverified old data from caption card.