| | |
| --- | --- |
| ← Previous Photo | Next Photo → |
Carson City from the North
Date of photo: 1960s
Photographer: Unknown
Source: Flickr
Available Sizes: 800x633 | 1024x810 | 2048x1621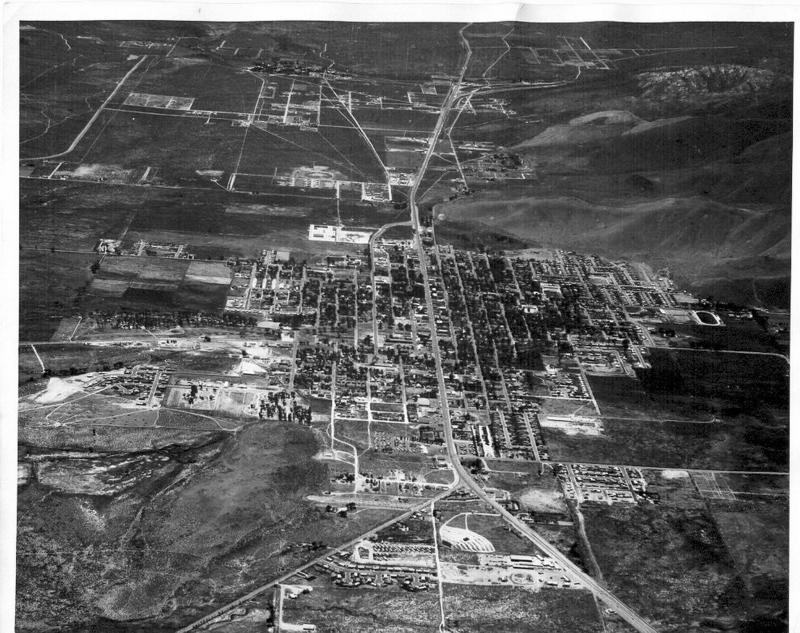 An aerial view of Carson City, looking south.
Actions
⇓ Download This Photo
⇓ Embed This Photo
Date Uploaded: March 3, 2009
Permanent Link: http://wnhpc.com/details/flickr980651418
Contributor: BBkld (via Flickr)
Source: Flickr
Source URL: http://www.flickr.com/photos/bbkld/980651418
Source Caption: Courtesy of Nevada State Library and Archives. This is probably from the 1950s or early 1960s: - There's practically nothing south of the Stewart Street junction at the top of the photo. K-Mart and the Silver City Mall would be built in the mid-1970s on Fairview. - That may be the Children's Home there on Fifth Street. It was torn down in 1963. - The old drive-in on North Carson is just north (below) the Carson-Hot Springs junction. It was long gone and paved over by the time I moved to Carson in 1975. - It looks like Plaza Street runs all the way up to the State Capital building in the center of the picture. The north part of Plaza would give way to the Legislative Building in the late 1960s. - Check out the oval track on the right side (west side). If you look closely to the left of the oval (east), you'll see the turnoff in front of today's Carson Middle School. Back then, it was Carson High School after it had left the buildings further east down King Street and before it moved to Saliman in the early 1970s.