| | |
| --- | --- |
| ← Previous Photo | Next Photo → |
Geo. H. Meyers Hardware
Date of photo: 1950s
Photographer: Unknown
Source: Flickr
Available Sizes: 800x574 | 1024x735 | 2048x1471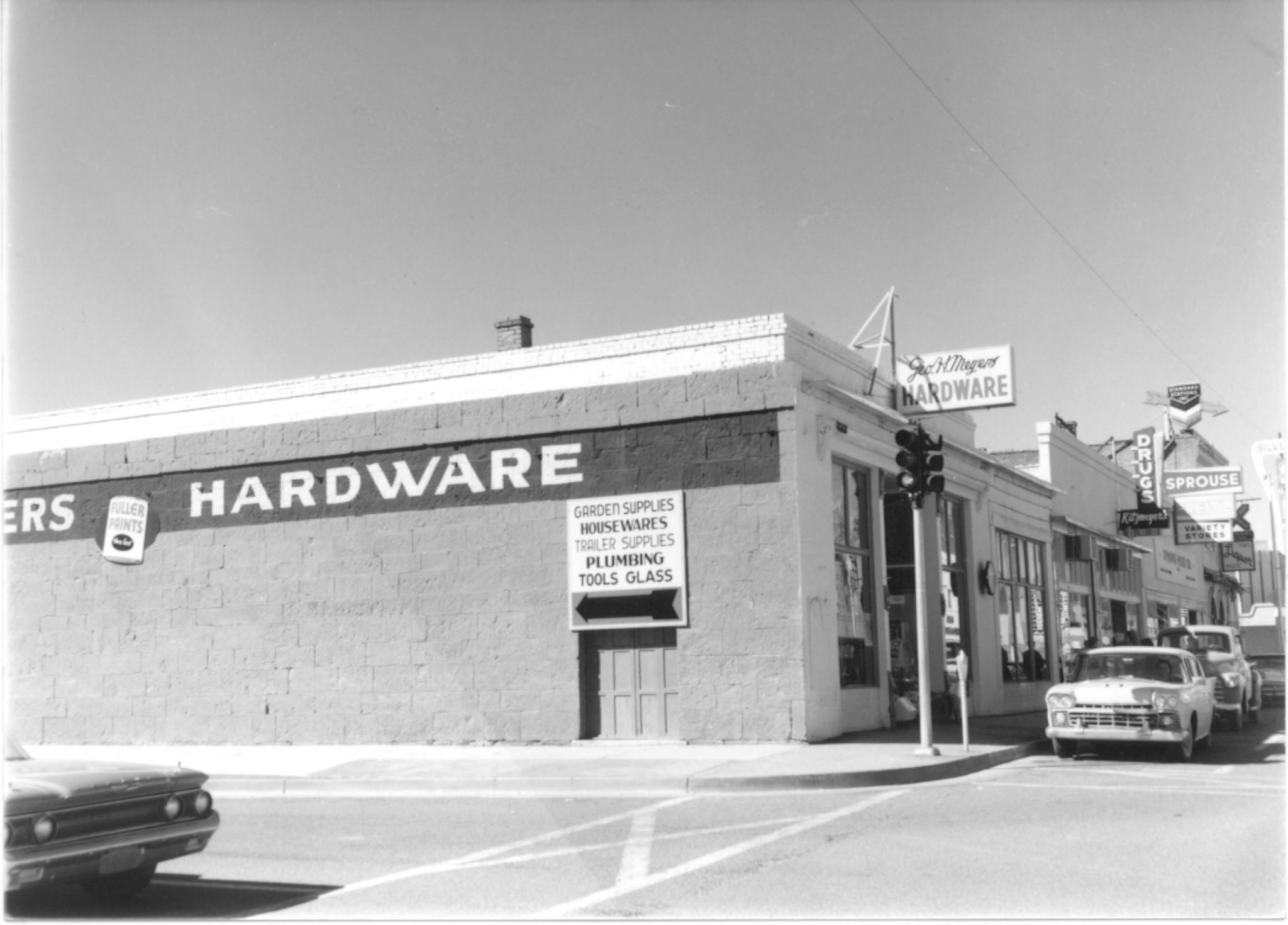 Geo. H. Meyers Hardware occupied this stone building at the corner of Carson and Musser streets for several decades during the 20th century. A sign on the side of the building advertises garden supplies, housewares, trailer supplies, plumbing, tools, and glass, all available apparently through the back entrance. There is also a sign for Fuller Paints on the side.
Past the hardware store, some of the other storefronts along Carson Street can be seen. Kitzmeyer Drugs, Sprouse Reitz, Tim's Liquor House, and the edge of the Silver Spur sign at Carson and Proctor.
The Geo. H. Meyers Hardware building today is home to the Nevada Secretary of State Annex.
Actions
⇓ Download This Photo
⇓ Embed This Photo