| | |
| --- | --- |
| ← Previous Photo | Next Photo → |
North Carson Street
Date of photo: 1982
Photographer: Unknown
Source: Flickr
Available Sizes: 800x567 | 1024x727 | 2048x1454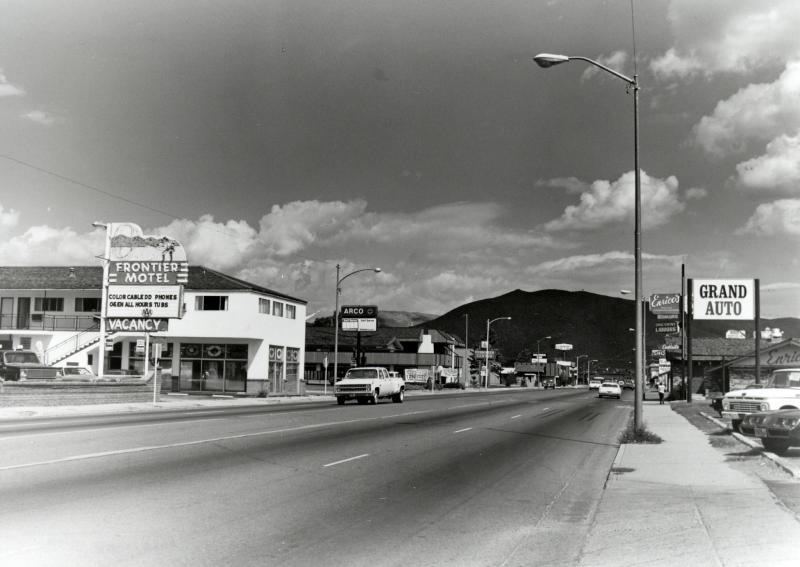 This is a look north on Carson Street, just shy of Bath Street. The Frontier Motel with its neon cowboy sign is on the far left. At this time there was in indoor pool on the ground floor, right at the corner of Carson and Bath streets. That space later became a convenience store.
Behind the Frontier Motel is an Arco gas station, with a price of $1.21 for "regular" gasoline and $1.29 for unleaded. Behind the gas station is the Evergreen Center office complex and the Warren Inn.
Across the street is the Grand Auto auto parts store, and Enrico's Italian Restaurant. Behind Enrico's is a discount liquor store.
Actions
⇓ Download This Photo
⇓ Embed This Photo