| | |
| --- | --- |
| ← Previous Photo | Next Photo → |
Club Cal Neva
Date of photo: 1954
Photographer: Unknown
Source: Facebook: Nevada Armored Transport, Inc. 1946-1984
Available Sizes: 800x789 | 850x838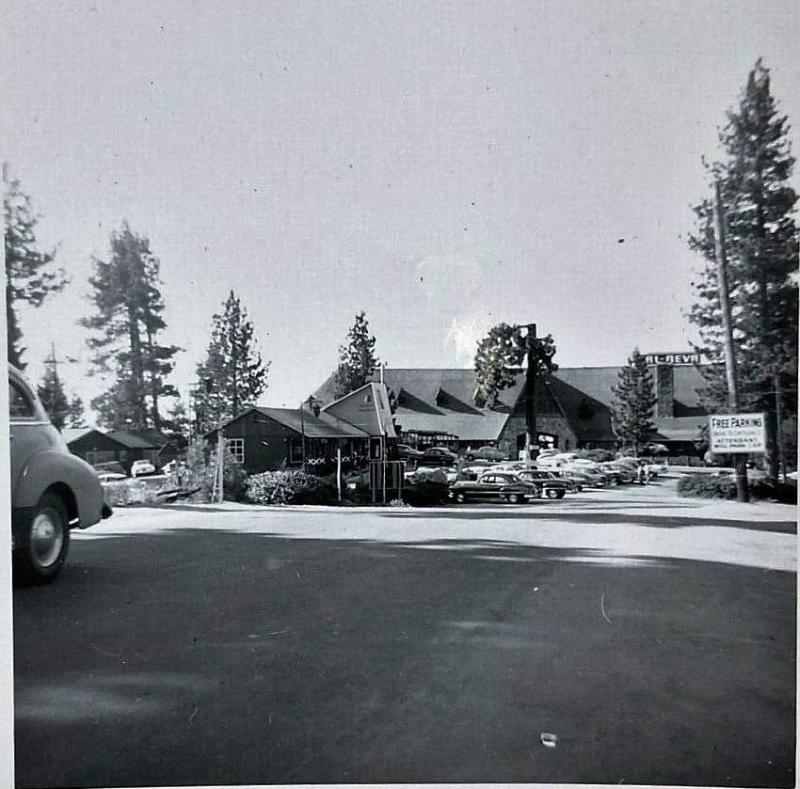 The Club Cal Neva hotel/casino at north Lake Tahoe.
Actions
⇓ Download This Photo
⇓ Embed This Photo
Date Uploaded: January 4, 2022
Permanent Link: http://wnhpc.com/details/fb6462244573846128
Contributor: Nevada Armored Transport, Inc. 1946-1984 on Facebook
Source: Facebook: Nevada Armored Transport, Inc. 1946-1984
Source URL: https://www.facebook.com/NevadaArmoredTransport/posts/6462274803843105
Source Caption: "Half in California ~ Half in Nevada" Tourist snapshot of the Cal Neva Lodge at Lake Tahoe state line c. 1954. In 1960 legendary crooner Frank Sinatra bought the Cal Neva with several silent partners one of which was rumored to be Chicago Mob boss Sam "Momo" Giancana. Later funds for expansions were thought by the FBI to have been obtained through Jimmy Hoffa's Teamster Funds. At one point Giancana was spotted on the property resulting in the Nevada Gaming Control Board to suspend Sinatra's gaming license as Giancana had been banned from entering any casinos in the state of Nevada.