| | |
| --- | --- |
| ← Previous Photo | Next Photo → |
Brass Rail Saloon
Date of photo: 1950s
Photographer: Walt Mulcahy
Available Sizes: 800x501 | 1024x642 | 2048x1285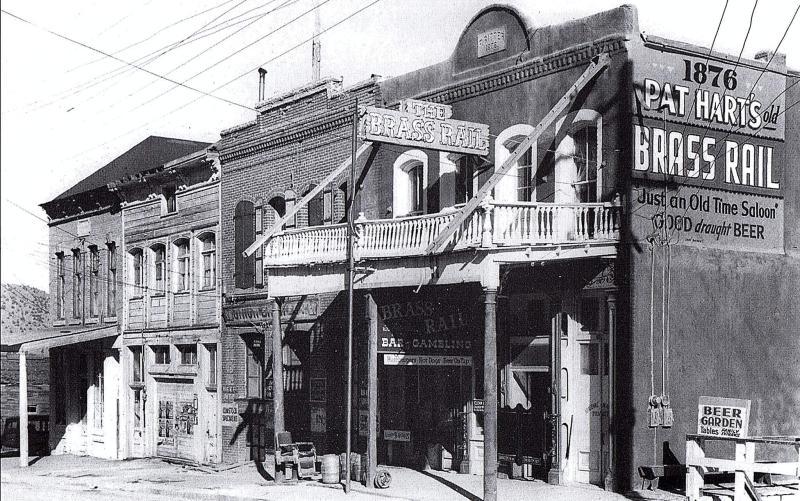 The Old Brass Rail Saloon, in the Ritter Building at 55 North C Street in Virginia City. To the left is the Union Brewery.
Actions
⇓ Download This Photo
⇓ Embed This Photo
Date Uploaded: May 2, 2019
Source: Facebook: Stephen Gennerich
Source URL: https://www.facebook.com/photo.php?fbid=2621857517887178&set=pcb.1055056374702132&type=3&theater
Source Caption: The photo below is the Brass Rail around 1950 as VC became popular like a ghost town come back to life, not with silver and gold, but tourism. Here is your Then & Now the old Brass Rail in the Ritter Building which now houses The Roasting House by Walter M. Mulcahy & the Comstock Historic District Commission.