| | |
| --- | --- |
| ← Previous Photo | Next Photo → |
Train at the Depot
Date of photo: 1941
Photographer: Unknown
Source: Facebook: Ryan Blake
Available Sizes: 800x531 | 960x638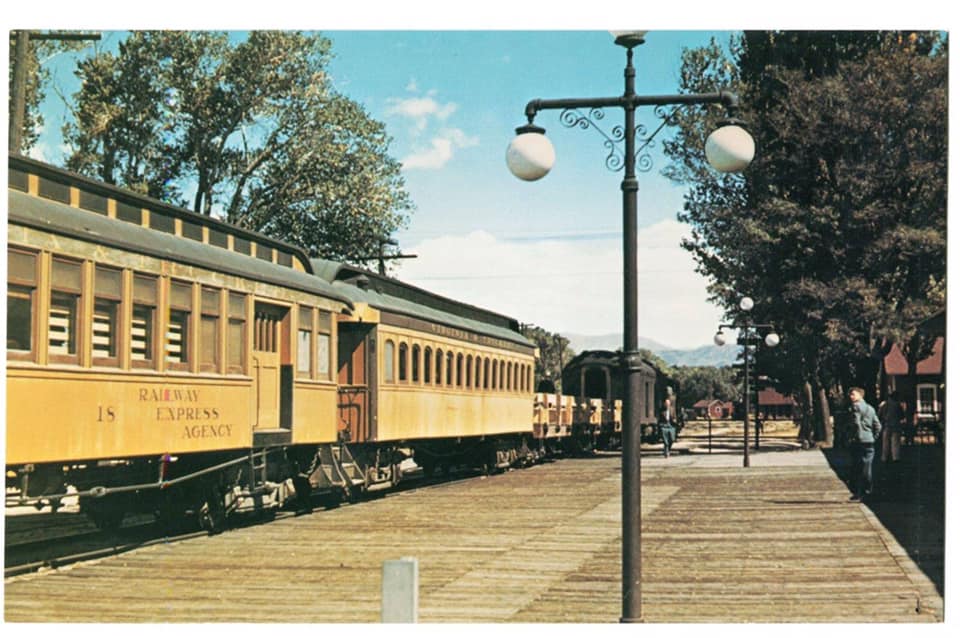 A V&T train waits at the Carson City station. Coach #18 and #19 are closest to the camera.
Actions
⇓ Download This Photo
⇓ Embed This Photo
Date Uploaded: April 21, 2020
Permanent Link: http://wnhpc.com/details/fb2538798496359734
Contributor: Ryan Blake on Facebook
Source: Facebook: Ryan Blake
Source URL: https://www.facebook.com/photo.php?fbid=2538798496359734&set=gm.2906084689429168&type=3&theater
Source Caption: Here is a great color post card from 1941. Coach 18 was converted into a combination car in 1939 at that time it would of gotten the V&T yellow and green we are all more familiar with. Coach 19 in front looks to still be painted in the darker green which is closer to an army green. I can't quite put a date on it at the moment but 18 was painted again sometime later when it got green belt rails and window frames. I think this was the first Cal-Nev excursion which is why there is a SP baggage car in train.