| | |
| --- | --- |
| ← Previous Photo | Next Photo → |
Ritchford Hotel
Date of photo: Early 1900s
Photographer: Unknown
Source: Facebook: Stephen Gennerich
Available Sizes: 800x390 | 973x475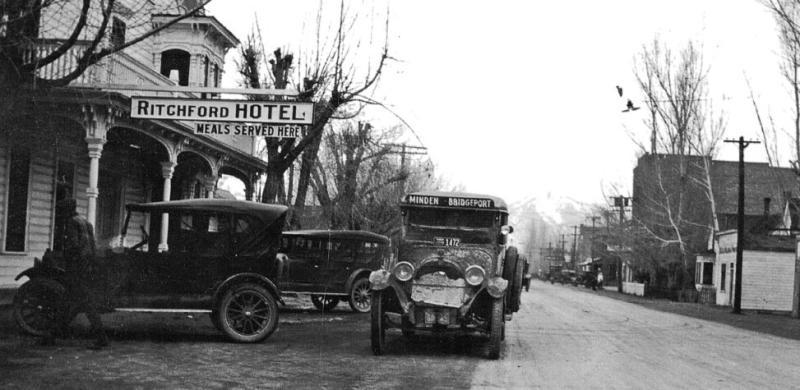 The Ritchford Hotel was one of the premier hotels in downtown Gardnerville.
Actions
⇓ Download This Photo
⇓ Embed This Photo
Date Uploaded: May 6, 2019
Permanent Link: http://wnhpc.com/details/fb2501559789916952
Contributor: Stephen Gennerich on Facebook
Source: Facebook: Stephen Gennerich
Source URL: https://www.facebook.com/photo.php?fbid=2501539333252331&set=g.141857982688647&type=1&theater&ifg=1
Source Caption: This is the Ritchford Hotel probably early 1900s. About 1898, William Ritchford purchased a large parcel on the west side of today's "S"-curve, then the south end of Gardnerville. An early blacksmith shop occupied the south corner of the property. I was trying to find the link to this story by Clairtage Press, but not successful maybe Karen Dustman can help. Sorry I didn't credit the photo I think its Douglas County Historical Society.