| | |
| --- | --- |
| ← Previous Photo | Next Photo → |
Downtown Reno
Photographer: Unknown
Source: Facebook: Geo Campbell
Available Sizes: 800x590 | 960x708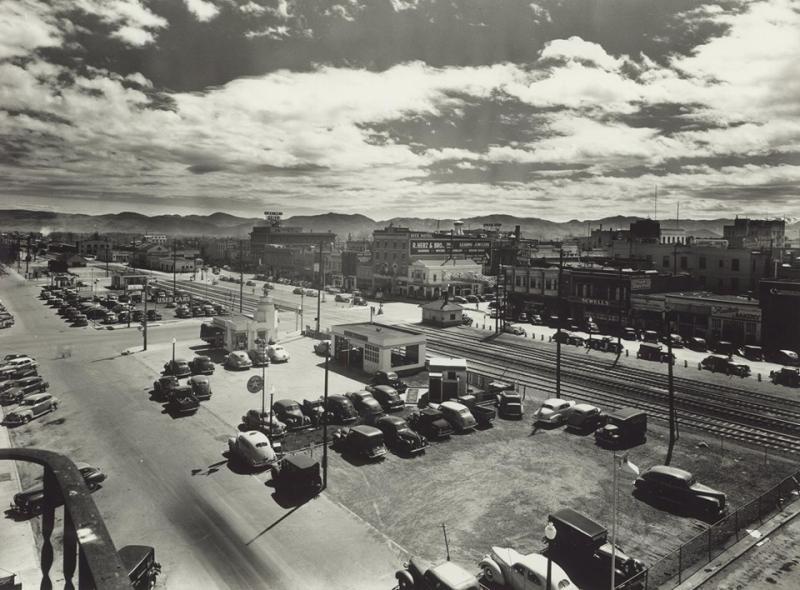 A view of downtown Reno, taken from a balcony at the corner of Third of Sierra Streets. In the foreground of the picture are the Southern Pacific railroad tracks and the parking lots that used to border the tracks. In the background are the downtown buildings and casino core of Reno. Virginia Street and the arch are right about at the center of the photo. This photo illustrates how central the railroad was to town and how many businesses were built to face Commercial Row and the tracks.
Actions
⇓ Download This Photo
⇓ Embed This Photo
Date Uploaded: November 24, 2019
Permanent Link: http://wnhpc.com/details/fb1356404407850137
Contributor: Geo Campbell on Facebook
Source: Facebook: Geo Campbell
Source URL: https://www.facebook.com/photo.php?fbid=1356404407850137&set=p.1356404407850137&type=3&theater
Source Caption: Gloria Benavidez I only got to see it once when some workmen were doing something inside and by then it had been closed for quite a few years. The story I heard was that it was not well lit and many people had gotten assaulted by the criminal class. I believe at one time their was a covered shelter on the south side of the tracks. It was close to where the Turf Club was. You can see the small building in this phot if I am correct. You can also see the wig wag.