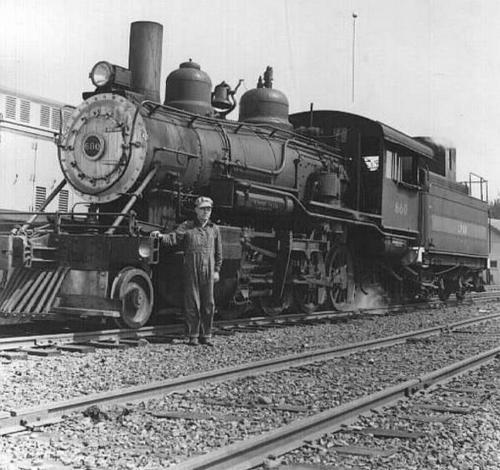 I found these photos at the Willamina & Grand Ronde Railway history page. They show the rail yards in Grand Ronde, Oregon, and one steam engine in particular. Now you may be wondering why these photos from Oregon are in the Nevada historic photo collection. The connection lies in the locomotive itself.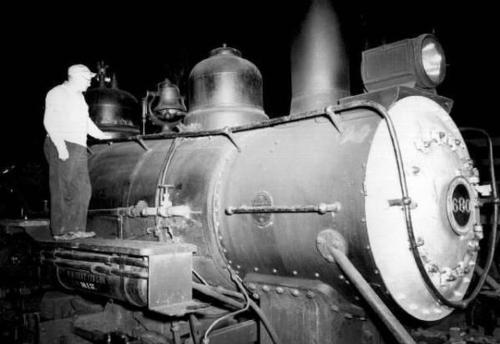 These photos were taken in 1960. The locomotive is #680, which had served on this logging railroad for 40 years, and was being kept active as a backup engine if the diesel locomotive was ever unavailable. Later on the engine was retired completely and parked in the enginehouse nearby.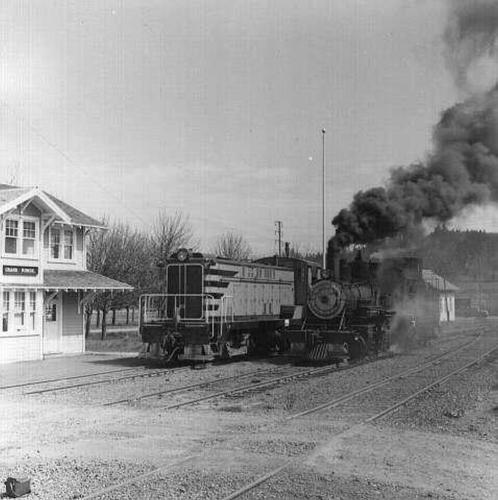 In 1977 a fellow from Nevada was looking to purchase a working steam engine, and he found his way to Grand Ronde. A selling price was agreed on, and the engine was hauled out of the shop and loaded onto a truck. Over the next few days it was driven down to Nevada.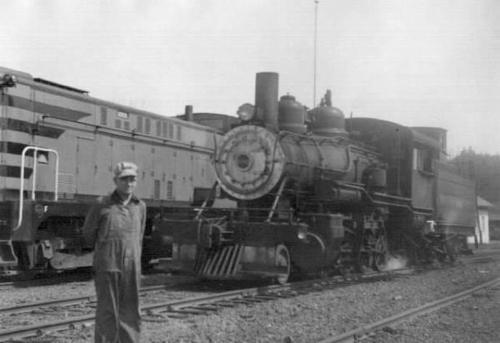 The man's name was Bob Gray, and the railroad he owned was the Virginia & Truckee Railroad. He acquired this engine, #680, and renumbered it V&T #29. This is the same Engine #29 that still runs in Virginia City today. It's been kept in excellent condition, and I have many present-day pictures of it in service on the Comstock. But I wasn't sure if there were any photos of it in its former life to be found. That's why finding these photos are so great.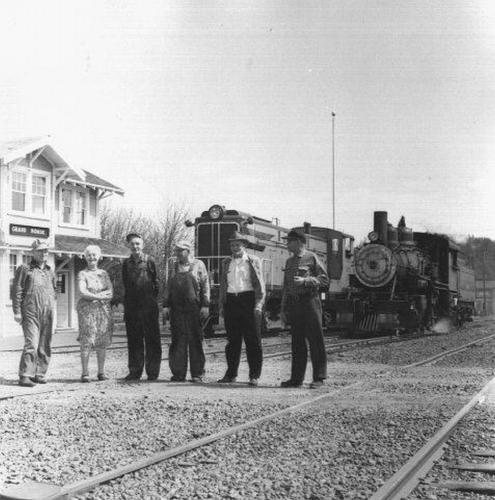 Photos are from the Salem Public Library Historic Photograph Collections, Salem Public Library, Salem, Oregon (exccpt for the color one, which is mine), and published online by Brian McCamish at http://www.brian894x4.com/WillaminaGrandRondeRR.html.