A drive through downtown Carson City, in postcards.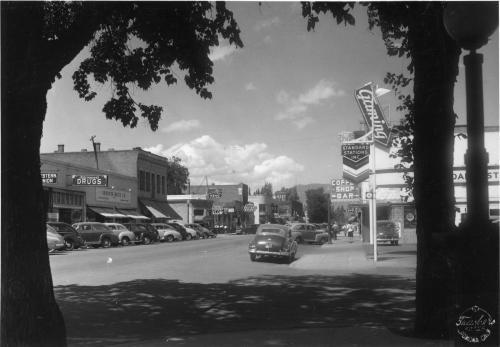 We start at Musser Street. First we can stop by Sprouse-Reitz for a little shopping.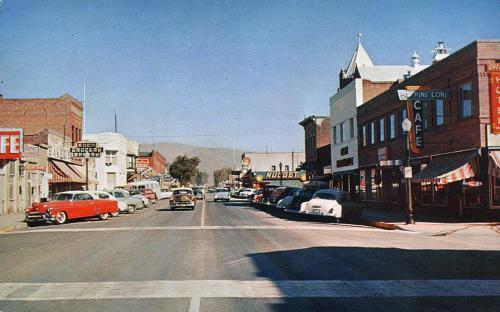 Then we find ourselves at Proctor. In color, even! A grocery store is on the left; let's stop and pick up some Postum.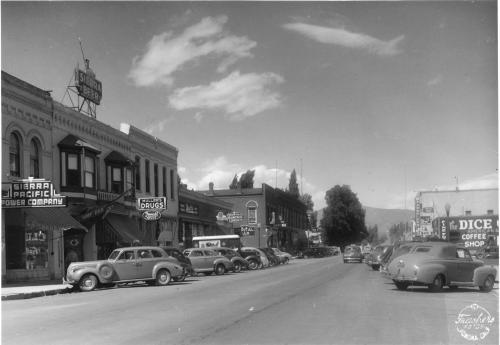 Next comes Telegraph. It's getting hot, so we should stop by the Ship Bar to quench our thirst.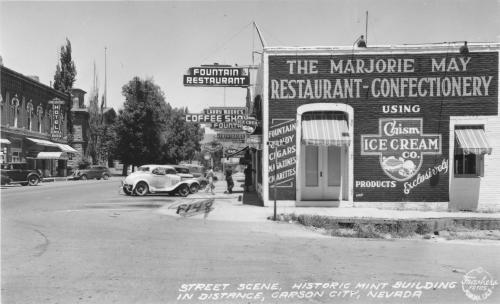 And soon we reach Spear. Suddenly I'm hungry for some Chism ice cream.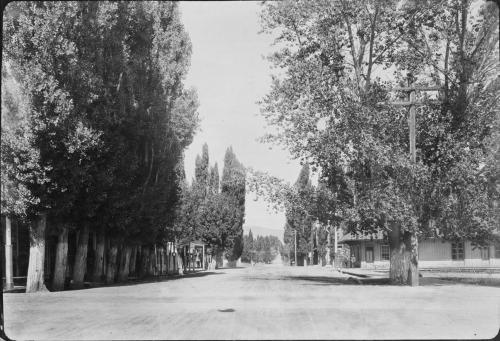 And finally we're at Caroline, and leaving downtown. The train station is on the right. Should we hop on the banana train, or keep going?