| | |
| --- | --- |
| ← Previous Photo | Next Photo → |
International Hotel, 1890
Date of photo: 1890
Photographer: Jas. H. Crockwell
Available Sizes: 637x800 | 816x1024 | 1632x2048 | 3265x4096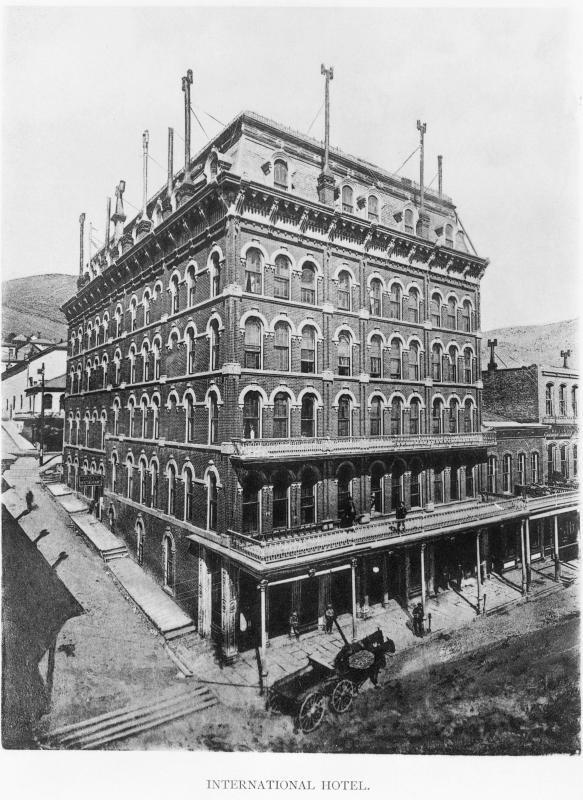 This is the third International Hotel in Virginia City, at the corner of C Street and Union. Piper's Opera House can be seen in the back, to the left.
Actions
⇓ Download This Photo
⇓ Embed This Photo
Date Uploaded: January 4, 2008
Source: Library of Congress Prints and Photographs
Source URL: http://hdl.loc.gov/loc.pnp/cph.3c07526
Source Caption: Photographed and copyrighted, 1890, by. Jas. H. Crockwell, Virginia City, Nevada. In album: Souvenir of the Comstock, p. 22.