| | |
| --- | --- |
| ← Previous Photo | Next Photo → |
Carson City Billiard Hall and Tobacco Store.
Date of photo: unknown
Photographer: Unknown
Available Sizes: 800x628 | 821x645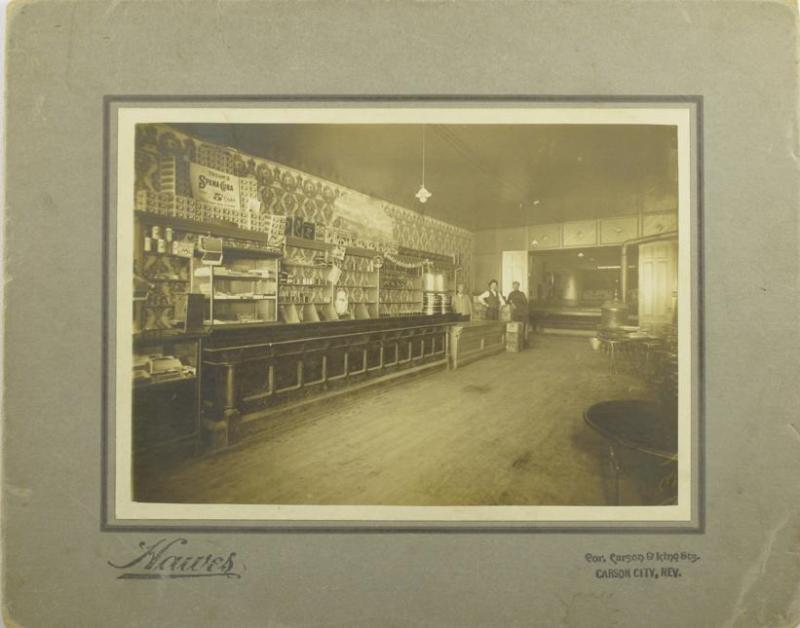 Measures 7"x5", gray single matte with a black border 9 ¾"x8", high to medium contrast—suffers from some yellowing, and focus is sharp. Spana Cuba Cigars reads clearly. There is wear on the corners of the matte. . This is a photograph of a saloon that has been converted to a cigar shop and billiards hall. Soda pop sits on the old saloon bar and cigar paraphernalia sits on the old liquor shelves. Three men pose at the end of the bar next to boxes of soda. One of the men is Harold Vaughan, the owner.
Actions
⇓ Download This Photo
⇓ Embed This Photo